Harley Davidson Dyna Sportster Super Glide Front Rear Rims Wheels Rotor 13 Spoke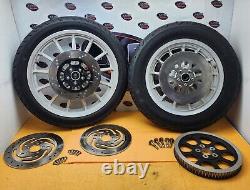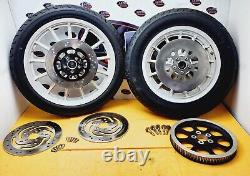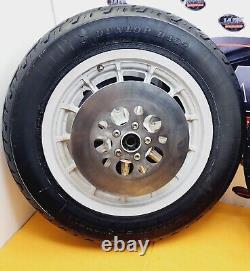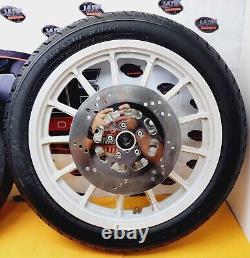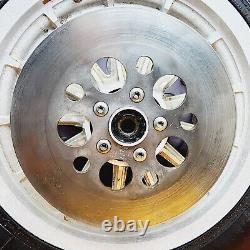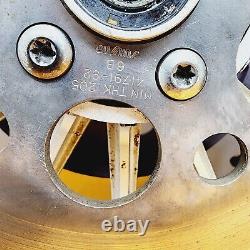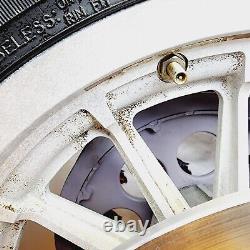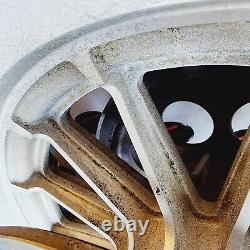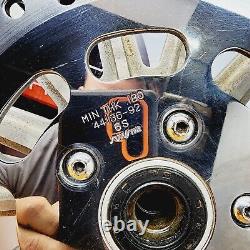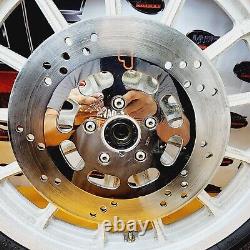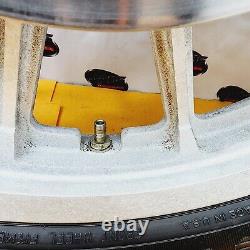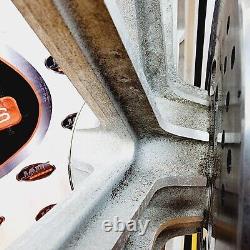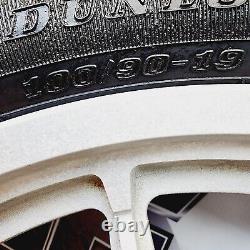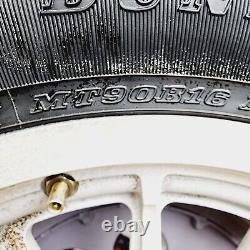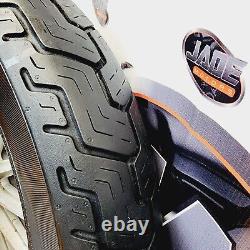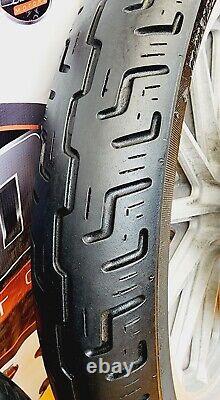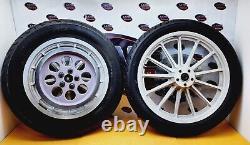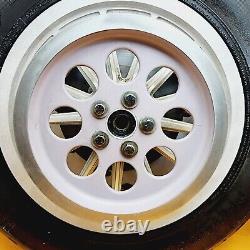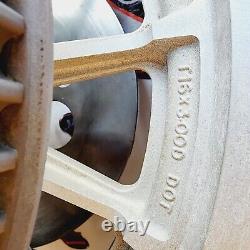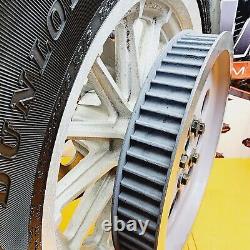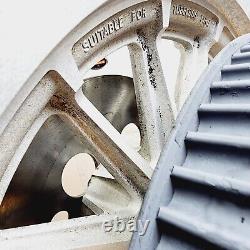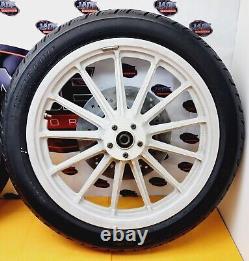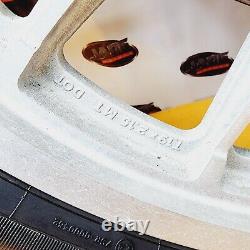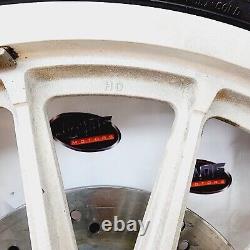 FOR SALE A USED SET OF HARLEY DAVIDSON WHEELS. THEY ARE IN REALLY NICE SHAPE. THEY HAVE BEEN CLEANED BUT WILL DEFINATELY NEED A DEEP CLEANING SINCE THERE ARE SOME STAINS AS SHOWN. BOTH ARE STRAIGHT AND HAVE BEEN TESTED IN OUR BENCH BALANCER. INCLUDES TIRES, ROTORS AND SPROCKET AS SHOWN.
(THE USE OF TIRES IS TO THE BUYERS DECISION SINCE SOME BUYERS PREFER TO REPLACE TIRES). THEY COULD BE POLISHED, POWDER COATED, CHROME, ETC. WE RECEIVE THESE WHEELS FROM A CUSTOM BIKES SHOP. THEY WERE ON A RUNNING BIKE BEORE IT WAS CUSTOMIZED, BUT WE SUGGEST YOU TO CHECK BEARINGS, ROTORS, TIRES AND EVERYTHING BEFORE MOUNTING..... PLEASE UNDERSTAND THIS IS A USED PART, SO EXPECT IT TO BE USED AND IT IS EXACTLY AS SHOWN SINCE WE TAKE PICTURES OF OUR ACTUAL ITEMS.
IF YOU ARE LOOKING FOR A PERFECT ITEM, THEN WE STRONGLY SUGGEST YOU TO GO TO THE DEALER SINCE THIS IS NOT THE PART YOU ARE LOOKING FOR. CTURES TO SHOW ITEM'S CONDITION. PLEASE REVIEW THEM CAREFULLY AND ASK ANY QUESTIONS YOU MAY HAVE. PLEASE CHECK WITH YOUR LOCAL DEALER OR MECHANIC/TECHNICIAN FOR EXACT FITMENT IN CASE YOU HAVE ANY DOUBTS. ACCORDING TO OUR RESEARCH, THESE WHEELS FIT DYNA & SPORTSTER MODELS FROM 1996 - 2005. THEY MIGHT FIT OTHER MODELS OR COULD BE USED FOR A CUSTOM APPLICATION, BUT IT IS YOUR WHOLE AND ENTIRE RESPONSIBILITY TO CHECK / VERIFY WITH YOUR MECHANIC, TECHNICIAN OR DEALER. NO INSTALLATION HARDWARE IS INCLUDED.... JUST WHAT YOU SEE IN THE PICTURES. AS YOU CAN SEE THE LISTING...
GO AHEAD AND SHOOT YOUR OFFER... MAYBE WE CAN GET TO A DEAL!!! THIS PART MAY FIT SEVERAL YEARS AND EVEN MODELS BUT YOU BETTER CHECK WITH YOUR LOCAL DEALER OR GOOGLE IT FOR EXACT FITMENT. FITMENT IS YOUR WHOLE AND COMPLETE RESPONSIBILITY!!!!!!!! WHAT YOU SEE IN THE PICTURES IS WHAT YOU WILL GET!!!!
PLEASE REVIEW THE PICTURES CAREFULLY AND DON'T HESITATE TO ASK ANY QUESTIONS!!! WE DON'T LIKE GIVING SURPRISES TO OUR CUSTOMERS SINCE WE REALLY VALUE THEM, THEREFORE WE WILL TRY TO ASSIST YOU AS MUCH AS WE CAN!!! BY PURCHASING THIS ITEM YOU AGREE ON ALL TERMS AND CONDITIONS SPECIFIED IN THIS LISTING. IT IS THE BUYERS WHOLE AND COMPLETE RESPONSIBILITY THE CORRECT FITMENT (YEAR, MODEL, COLOR, APPLICATION, ETC) OF EACH ITEM. VERIFY FITMENT, SEARCH AND ASK, ASK, ASK ANY QUESTIONS!!!!!!!
WE USUALLY RESPOND WITHIN AN HOUR. PLEASE CHECK YOUR LOCAL REQUIREMENTS. THE ITEMS WILL BE VERY WELL PACKED FOR PROTECTION.
PLEASE FEEL FREE TO ASK ANY QUESTIONS!!!!! WE LOOK FOR OUR CUSTOMERS SATISFACTION!!! THANKS FOR CHECKING OUT OUR ITEMS!!!!
WE WILL BE POSTING PARTS WEEKLY!