Set of 4 Alloy Wheels Front & Rear 9 Spoke Smart Car ForTwo 2008-2016 OEM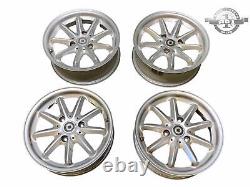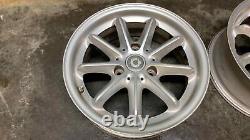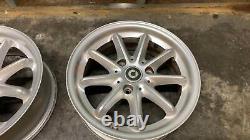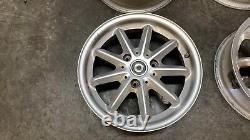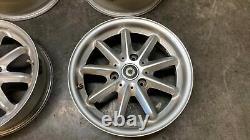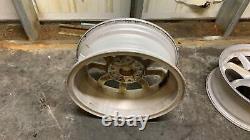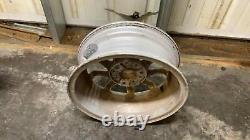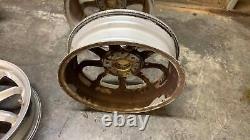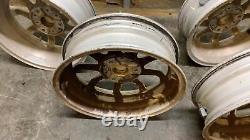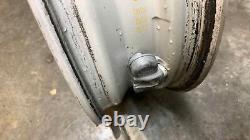 Mon - Fri 8:30am - 5:30pm. Set Of 4 15x4-1/2 (front), Alloy, 9 Spoke, 000. SMART FORTWO 08-14 15x4-1/2 (front), alloy, 9 spoke SMART FORTWO 15 15x4-1/2 (front), (alloy), 9 spoke SMART FORTWO 16 electric powered (3 lug), 15x4-1/2 (front), (alloy).
Receiver must be 18+ for signature. If you notice that an item is delivered and is broken please message us and send us a picture so we can take the next step in helping you. Turbocharged, supercharged, VTEC VVTI VVL MIVEC, etc. Our warranties above include: Internal parts of the engine block, head(s), and transmission. In the event of a defective engine block, head, or transmission, AR1 Auto Parts will either replace or fix the defective part only, at our discretion. We will NOT cover any Labor Cost incurred. Our warranties above DO NOT include: Exterior engine/transmission and related parts such as clutches, flywheel, flex plates, distributors, coil packs, ignitors, alternators, a/c pumps, power steering pumps oil/water pumps, solenoids, sensors, seals, valve covers, oil pans, manifolds, fuel system, etc, and torque converters if provided. If you have any questions please message us. If you are unhappy with the item or have any issues PLEASE message us so we can find the best solution to resolving your issue. This listing may use ARA damage codes, including the following.
A = 1 or less units of damage B = 2 or less units of damage but more than 1 C = more than 2 units of damage. A = Less than or equal to 60k miles, or greater than 60k miles but less than or equal to 200k miles and less than or equal to 15k miles per year B = Greater than 60k miles and less than or equal to 200k miles but greater than 15k miles per year C = Greater than 200k miles. AFT = New Aftermarket body part Downgrade = Recycler choose to downgrade the part based on damage not reflected in the grading algorithm.