Harley Dyna 13 Spoke Wheels & Rotors 16 Rear and 19 Front with25 MM Seal Bearings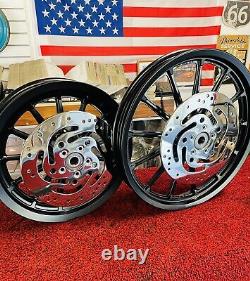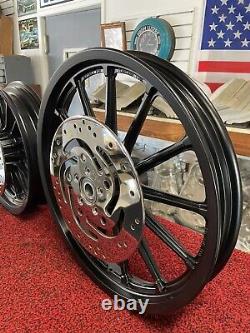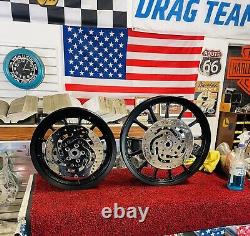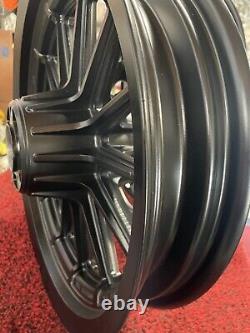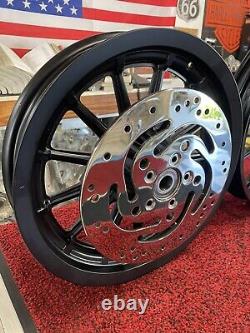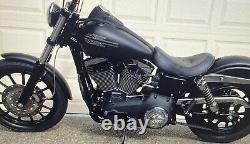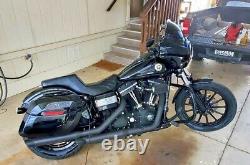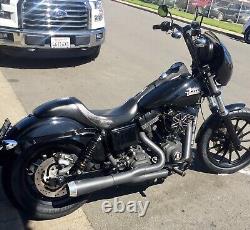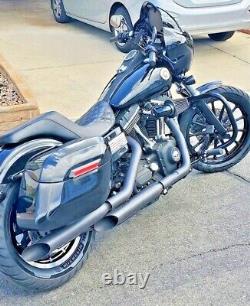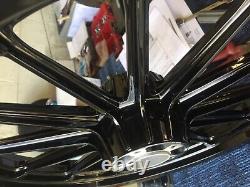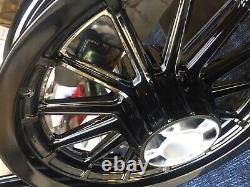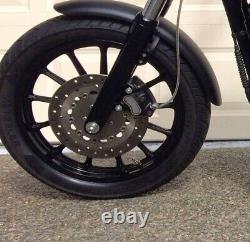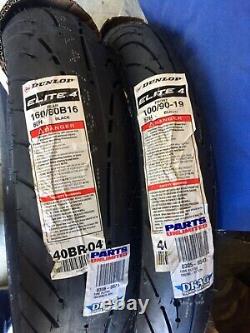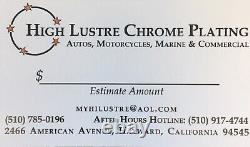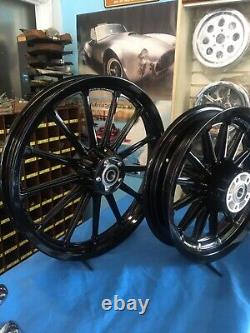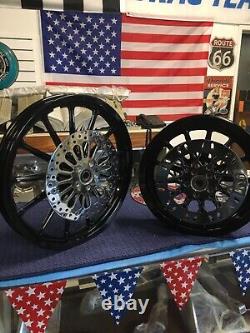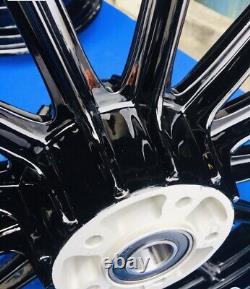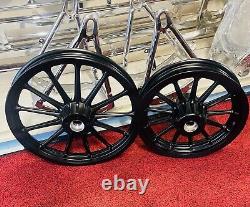 All 2000 and UP to 2017 Harley Davidson Dyna Models. Let me know at check out which bearings you want installed before you pay.
I will change the listing. Customer service number found above.. The Dyna in photo is a 2012........
Harley Davidson DYNA FXD FITS all 2000 and up NON ABS MODEL. The Dyna in my Photo is a 2012..... Wheels Package deal Includes bearing installed.
"3/4 " bearings Let me know at checkout. WHEELS ONLY being offered in Satin Black not High Gloss. Wheel spacers 1 5/16 and 1 3/16 extra if needed.
Or let me know and I'll change this listing to include the items you want. ANY QUESTION not sure if this fits speak to a live HD technical advisor. Text /Message me or call customer service number found above..
From Clinton My Harley Street Bob with the new wheels that he had you all provide for me. We are very pleased with how they turned out. They look great and they really set the bike off.
Once again, it was a pleasure doing business with you all. Thank You Kindly, Tina and Clinton.